Factsheet
Platforms
Xbox, Windows, Mac
Additional platforms TBD
Description
Nugget & Penny is an action–adventure for 1–2 players, set in a fantasy world full of imagination. It's the classic call for adventure, starring two siblings exploring their own created worlds and looking for non–stop action featuring fun, danger, and laughter. Designed with challenging co–op play in mind — because troubles come in double!
Nugget & Penny is a unique combination of narrative and skill–based levels that challenge the players through rich and fun–filled experiences. The game is built from 3 unique worlds, each featuring its distinct narrative, environment, and mechanics. Join Nugget and Penny as they discover new worlds filled with ancient ruins, mechanic fields, enormous glaciers, and floating islands. This fresh take on 2.5D worlds features hand–painted illustrations and animations.
We've designed the game with co–op play in mind and for the levels to evoke real–world cooperation and communication between the players. You can still play it as a single–player with adapted levels and the option of choosing your preferred character — Nugget or Penny. Whether you're playing alone or with a friend, the game provides two playing modes — family–friendly mode and super–extra–duper–challenging mode.
This colorful adventure is a friendly game for everyone and provides a great time for children and adults alike.
Videos & GIFs
Videos to be added in a later date.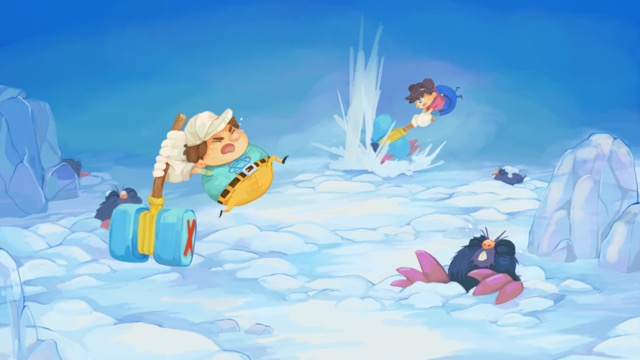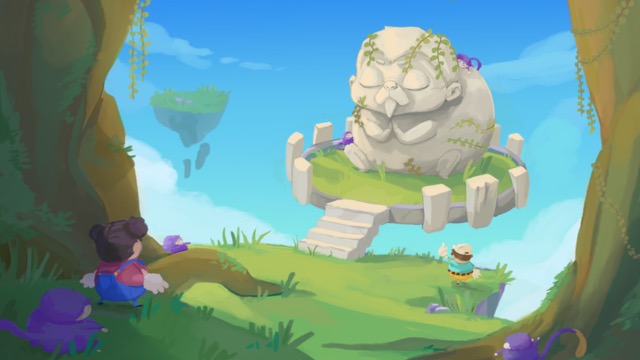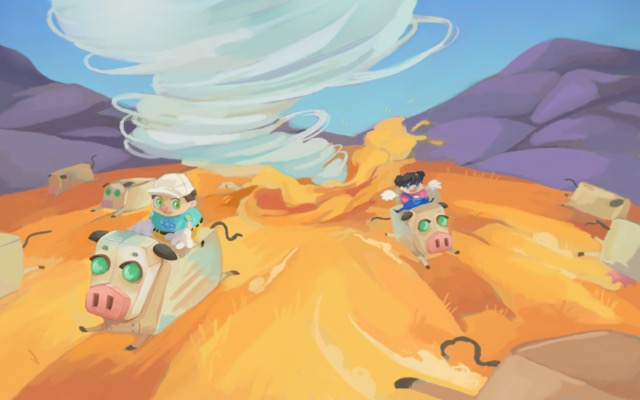 Logo
Team